Group Companies
TUBACEX boasts its own industrial facilities in Spain, Austria, the USA, Italy, India, Thailand, Saudi Arabia, Norway and UAE, a global distribution network (TSS) as well as sales offices located around the world.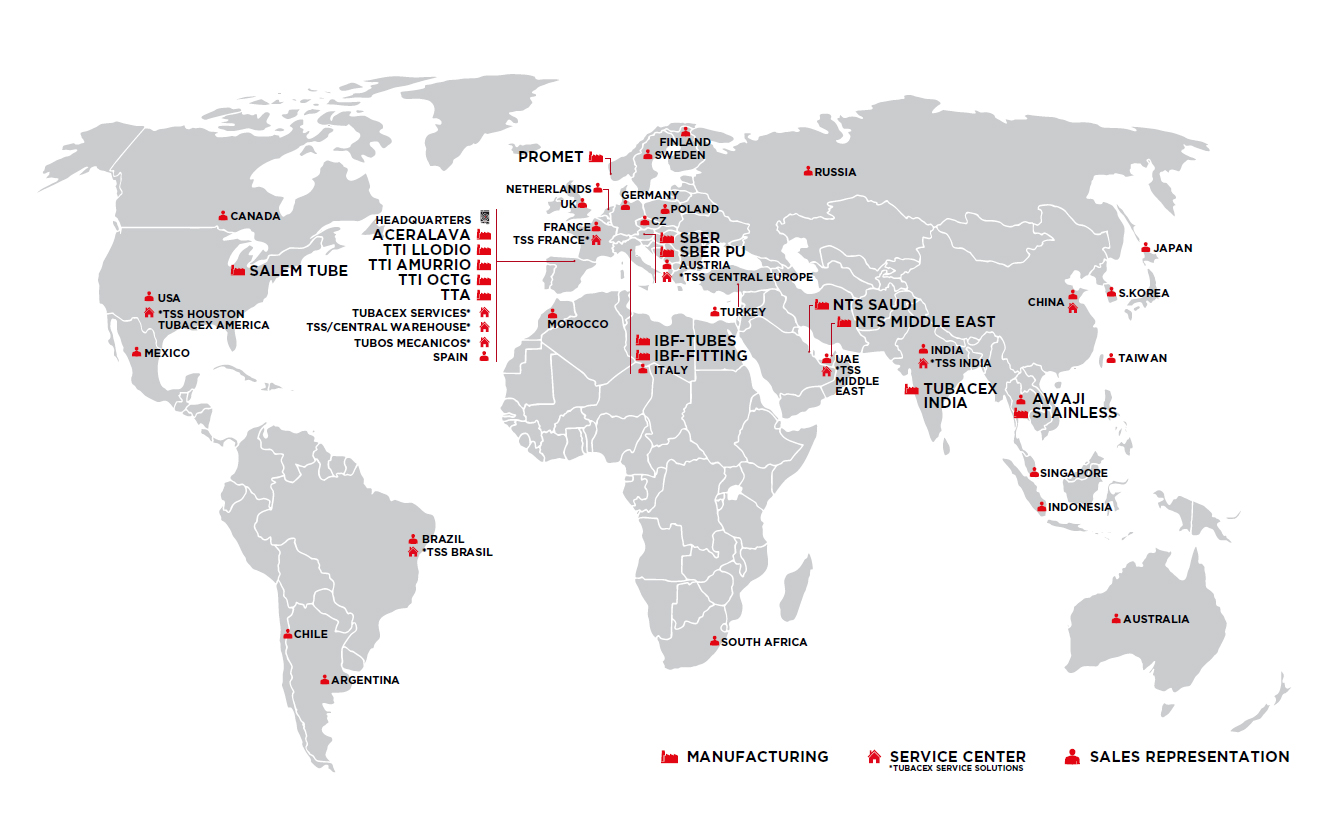 One Group, of leading companies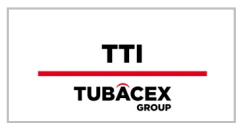 TUBACEX TUBOS INOXIDABLES
TTI– Tubacex Tubos Inoxidables S.A.U. is a wholly owned subsidiary of TUBACEX S.A.,. which manufactures exclusively seamless stainless steel and nickel alloy tubes and pipes. The size manufactured through the extrusion press and the 10 cold rolling machines, goes from ½" up to 8" NPS, or 19 – 250 mm OD. The production programme covers most of the seamless specialities in stainless steel,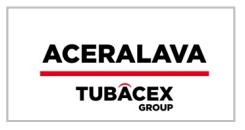 ACERALAVA
.Acerálava (Acería de Alava S.A.U.), part of the Tubacex Group, is a Stainless Steel Mill  that manufactures high quality stainless steels [Martensitic, Austenitic, Superaustenitic, Duplex and Superduplex and high nickel Alloys].
The company supplies premium billets for Tubacex Seamless Tube&Pipe manufacturing mills and is also a key player in the Market supplying premium Ingots, Billets and Roundbars to key sectors such as Oil&Gas, Power Generation and Chemical.
Acerálava, whose key lever is the high standards of quality and flexibility in deliveries, is a proud partner of the main distributors of stainless steel round bars and the main forgemasters in Europe, USA. and Asia.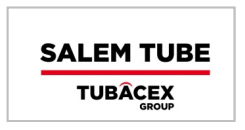 SALEM TUBE
Salem Tube Inc. is a subsidiary with industrial facilities in Greenville (Pennsylvania), which is devoted to manufacturing cold-drawn seamless tubes in stainless steel and high-nickel alloys and superalloys.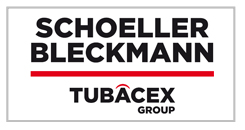 SCHOELLER BLECKMANN
Schoeller Bleckmann Edelstahlrohr GmbH (SBER), with industrial facilities in Ternitz (Austria), is a company created in 1840 and joined the TUBACEX Group in 1999. This plant manufactures hot-finished and cold-rolled tubes and has a production plant for umbilical tubes.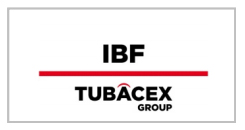 IBF
IBF S.p.A. is a leading manufacturer of high alloy stainless steel tubes and special fittings of large dimension and thickness. The company has industrial plants in North Italy and holds 29.3% stake in the Chinese company JSI Ltd.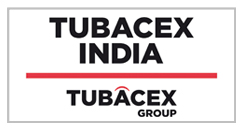 TUBACEX INDIA
Located in Umbergaon (Gujarat- India), TUBACEX India manufactures cold finished tubes and pipes.
The company is able to deliver tubes up to 28 m (length), straight and U-Shape, to a wide range of customers.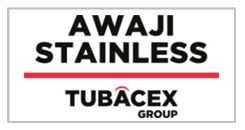 AWAJI STAINLESS
Tubacex Awaji Thailand (Awaji Stainless) started its activity in 1987. In January 2017, it became part of TUBACEX. The manufacturing plant is located in SAMUT PRAKAN, 35 km south of Bangkok. Awaji Stainless is specialized in the manufacture of stainless steel accessories, complementing the range offered by IBF and TTA.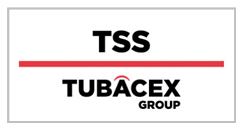 TUBACEX SERVICE SOLUTIONS
TSS SAU is a trading company within the Group that operates as a "master distributor" of seamless stainless steel tubes for the domestic and international market.
It has the largest stock of stainless steel tubes in the Spanish market and one of the largest in Europe. Moreover, they sell billets and round bars from ACERÁLAVA in addition to curved sections and tube fittings from TTA.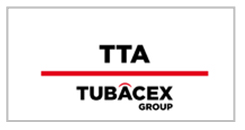 TUBACEX TAYLOR ACCESORIOS S.A.U.
Tubacex Taylor Accesorios, S.A.U (TTA), Head Office and manufacturing plant located in Artziniega (Alava) Spain, manufactures Seamless butt welding fittings. This mill complements the activity of  the Group in the Oil and Gas field and could provide for a full range of fittings within a unique package by adding products of the rest of fitting manufacturers of the Group (Caps, Tees, etc.) Their size range goes from 1 ½'' up to 16'' NS, in short and long radius as well as in special radious.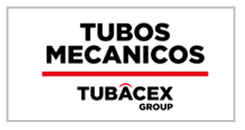 TUBOS MECÁNICOS
Tubos Mecánicos is based on Barcelona and sells mechanical tubes (hollow bars) in carbon steel for use in the manufacture of machined parts. It also sells tubes for hydraulic and pneumatic circuits, tubes for cylinders, lapped and pre-lapped items and chrome-plated bars, which are mainly used in the capital equipment industry.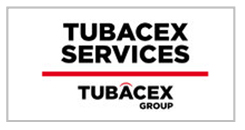 TUBACEX SERVICES
TUBACEX SERVICES is a company devoted to service and customized solutions applied to steel products. TUBACEX SERVICES provide complete project management improving organizational efficiency working collaboratively with key industry stakeholders, cultivating win-win relationships.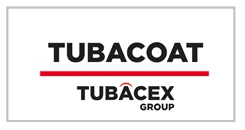 TUBACOAT
Tubacoat S.L., is a subsidiary company of the Tubacex Group devoted to engineering and industrial development of customized innovative coatings applied to long steel and nickel alloy products providing longer life cycle to the refining petrochemical processing units. Tubacoat coated products are commercially proven and provide long term reliable solutions to applications under severe working conditions and extreme environments.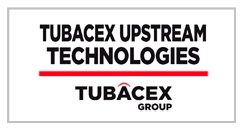 TUBACEX UPSTREAM TECHNOLOGIES
TUBACEX UPSTREAM TECHNOLOGIES is a service company created in 2016 to provide added value in the OCTG segment (tubular products for the extraction and production of oil and gas).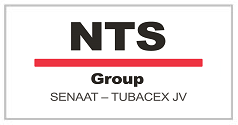 NTS
NTS Group with plants in Norway (Promet), Saudi Arabia (NTS Saudi) and Dubai (NTS Middle East) is a company specialized in manufacturing, repair and maintenance of stainless steel machined components for the Oil&Gas industry.
WORLDWIDE
PRESENCE

The Energy Advanced Foundation, formed by TUBACEX, TUBOS REUNIDOS, AMPO and VICINAY MARINE will direct the implementation of the program. The Red Cross, Caritas, Biocruces Bizkaia Health Research Institute, the start-up Eversens, and food banks across Álava, Biscay and Gipuzkoa are some of the...
read more
The sales figure for the first half of the year amounts to €282 M, down 12.8% on the same period last year, and the EBITDA stands at €19.8 M, 40.5% less. These figures are a far cry from TUBACEX's prospects at the start of the year but, even in such an unfavorable environment as the present, the...
read more