Tubacex Group
Group companies > TUBACEX SERVICE SOLUTIONS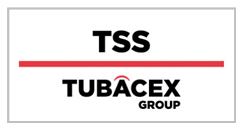 TUBACEX
SERVICE SOLUTIONS
TUBACEX SERVICE SOLUTION (TSS) is the largest master distributor of seamless stainless steel and high nickel alloys tubes and fittings. With a worldwide network of own warehouses in the main hubs around the world (Spain, France, Austria, Houston, Brazil, Dubai and India), TSS is able to provide immediate product availability and a wide range of services, responding to specific customers' needs.
TSS is integrated in TUBACEX, a group of leading companies offering a series of competitive advantages in terms of production knowledge, commercial support, and administrative savings.
General terms and conditions
TSS SAU 
Polígono Industrial Saratxo
01470 AMURRIO (ALAVA)
España
Phone: + 34 945 39 36 00
Fax:   + 34 945 39 34 22
WORLDWIDE
PRESENCE

The award involves the comprehensive supply of Corrosion Resistant Alloys (CRA) OCTG solutions for gas extraction in the Middle East over the coming ten years.TUBACEX to build a new tube and thread finishing plant in Abu Dhabi which will be operational in 2024 and will employ 150 people.The award...
read more
The TUBACEX Shareholders' General Meeting culminates a cycle in which the Group gained in efficiency and made huge progress in expansion and diversification. The new Strategic Plan 2022-2025 now kicks off, with the aim of making TUBACEX the supplier of sophisticated industrial products and high...
read more