Tubacex Group
Group companies > TUBACEX SERVICES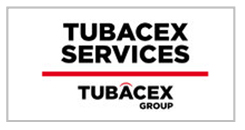 TUBACEX SERVICES is a company devoted to service and customized solutions applied to steel products. TUBACEX SERVICES provide complete project management improving organizational efficiency working collaboratively with key industry stakeholders, cultivating win-win relationships.
TUBACEX SERVICES

Avenida de Orejo 3
39719 Orejo, Cantabria
España
WORLDWIDE
PRESENCE

The company reveals the main points of its strategy in response to the pandemic. With a focus on prevention, the aim is to guarantee the safety of all its workers, and thereby service continuity for its customers. TUBACEX has dealt with this crisis from a solid financial position, with a crisis...
read more
2019 has marked a turning point for recovery as TUBACEX order intake demonstrates. Although far from pre-crisis levels it has experienced an increase of 30% in relation to the previous year. This gradual and general market recovery is also enabling operating leverage ratios to be maintained for all business units and therefore, achieving double-digit consolidated margins.
read more