Tubacex Group
Group companies > TUBACEX SERVICES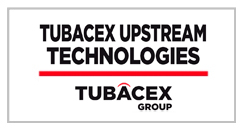 TUBACEX UPSTREAM
TECHNOLOGIES
TUBACEX UPSTREAM TECHNOLOGIES is a service company created in 2016 to provide an integrated value proposition for the extraction and production of oil and gas:  CRA OCTG tubing, premium connections, R&D and Services in technical, logistics and supply chain.
WORLDWIDE
PRESENCE

The EBITDA stands at €42.5M, with profit before tax of €10.4M. Company sales in the first half of the year have amounted to €353.8M, doubling those of the first half of 2021. The backlog is of more than €1,500M, a historic record level, in products for gas extraction and production, fertilizers,...
read more
The award involves the comprehensive supply of Corrosion Resistant Alloys (CRA) OCTG solutions for gas extraction in the Middle East over the coming ten years.TUBACEX to build a new tube and thread finishing plant in Abu Dhabi which will be operational in 2024 and will employ 150 people.The award...
read more