Tubacex Group
Group companies > TUBACEX SERVICES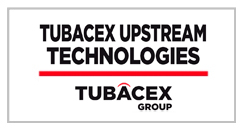 TUBACEX UPSTREAM
TECHNOLOGIES
TUBACEX UPSTREAM TECHNOLOGIES is a service company created in 2016 to provide added value in the OCTG segment (tubular products for the extraction and production of oil and gas).
TUBACEX SERVICES

Avenida de Orejo 3
39719 Orejo, Cantabria
España
WORLDWIDE
PRESENCE

Sales for the first half of the year amounted to €160 million, and the EBITDA stood at €0.3 million. The company has implemented a financial restructuring plan in its main business units. TUBACEX is finalizing an ambitious Strategic Plan in order to play a key role in the leadership of the global...
read more
The change in the chair has been approved by the Board of Directors, having been proposed by the Appointments and Remunerations Committee, following the Ordinary Shareholders' Annual General Meeting. Francisco Javier García Sanz was the Vice-President of the Volkswagen Group as Director of...
read more