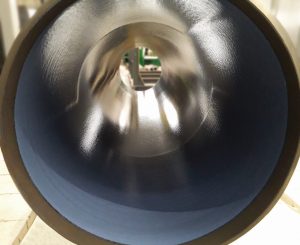 Tubacex Group, the global leading supplier of premium tubular solutions in advanced materials, has entered into a five-year cooperation agreement with global consulting and engineering company Wood.
The agreement focuses on promoting the disruptive Tubacoat Technology in delayed coker furnaces and other refinery units aligning with the ambition of both companies to unlock reliable and proven solutions for the downstream and refinery sector.
The Tubacoat Technology, developed by Tubacex Group, is based on tailor-made ceramic coatings that allow customers that are faced with severe fouling, coking, corrosion or abrasion challenges in harsh media and high temperature conditions to drastically improve their efficiency, reliability and productivity, while decreasing their environmental impacts.
With this agreement Wood will use its engineering and project execution expertise to deploy the Tubacoat Technology with Wood's delayed coker technology SydecSM to further improve energy efficiency and availability for both existing and new units.
Brian McCarthy, Vice President of Technology and Products at Wood, said: "We are excited about this cooperation agreement. Wood is well positioned to deliver differentiated success by leveraging its embedded global project implementation capabilities, engineering, and technology, combined with Tubacoat technology, to offer anti-coking solutions for refinery fired heaters in delayed coker, crude distillation unit (CDU) and vacuum distillation unit (VDU) furnaces".
Jesús Esmorís, CEO of Tubacex Group said "We are pleased with this cooperation agreement. With ongoing initial project opportunities, the agreement has the potential to bring best of technologies from both companies to deliver impactful solutions to existing and new Delayed Coker and other refining units around the world. TUBACOAT tubes minimize formation, deposition and plugging due to coke/carbon in Delayed Coker and other refinery and petrochemical unit furnaces besides minimizing corrosion and thus improve unit reliability, life cycle, throughput and reduced carbon footprint".